Free Ebook:
How Artificial Intelligence
transforms traceability in Ports
Discover new trends of OCR and Computer Vision in Ports and Terminals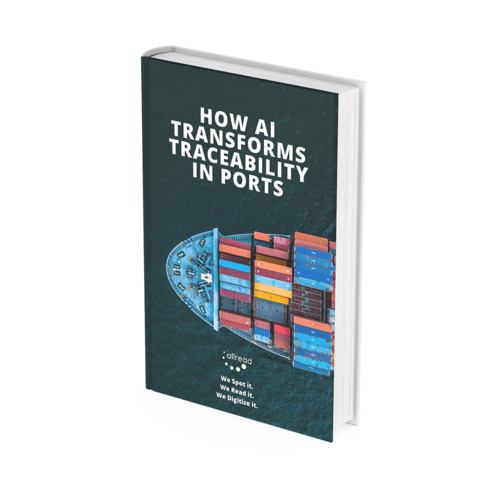 Are you interested in gate automation, asset tracking and new technologies?
Although conventional technologies such as OCR are well known in seaports, their level of adoption is low. 97% of ports and container terminals are not automated, only 1% are fully automated and 2% are considered semi-automated.
Thus, while traditional OCR still seem to be the industry standard, emerging cutting-edge and cost-effective solutions based on Artificial Intelligence can make the difference.
In this ebook, you will discover:
The importance of Traceability in Port operations.
The current Status of OCR technology.
How Artificial Intelligence changes the Paradigm.
Fill the form and get the ebook in your mailbox.
Fill the form to




get the ebook in your mailbox